PICCADILLY SKI CLUB'S STORE
    DON'T SEE WHAT YOU WANT, CONTINUE TO CHECK BACK       FOR NEW PSC PRODUCTS AS THEY BECOME AVAILABLE.
 SHOW YOUR CLUB SPIRIT WITH A 
                PSC COVID MASK
100% Polyester 3-Ply; wicking & washable. Navy fits small/medium.  Black fits large. $5.50 each.
(Only a few Large left)
Add $1.50 postage per order or arrange for pick-up.  Mail payment to
Piccadilly Ski Club, PO BOX 207, Downers Grove, IL 60515 or contact Terry at terry.turlek@yahoo.com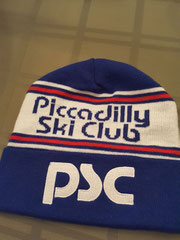 More "Club Gear" is here!! We have received our order of PSC knit hats. These hats will be available for sale at club meetings. We have a limited quantity of these hats and most likely we will not reorder them this year when they sell out. These hats are knit with a cuff. "Piccadilly Ski Club" is knit into the hat and the PSC logo is embroidered into the cuff. 
The hats are now $16 each (NEW Reduced Price!) Add $2.50 postage per order or arrange for pick-up.  Mail payment to Piccadilly Ski Club, PO BOX 207, Downers Grove, IL 60515 or contact Terry at terry.turlek@yahoo.com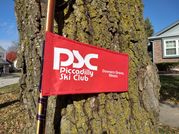 PSC Pole Flags Are Back By Popular Demand
NOTE: THIS ITEM IS SOLD OUT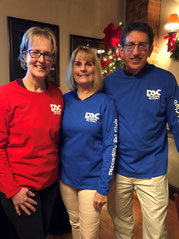 PSC Club Gear is here- Long Sleeve Tee Shirts 
NOTE: THIS ITEM IS SOLD OUT